Here for you. So you can be there for them.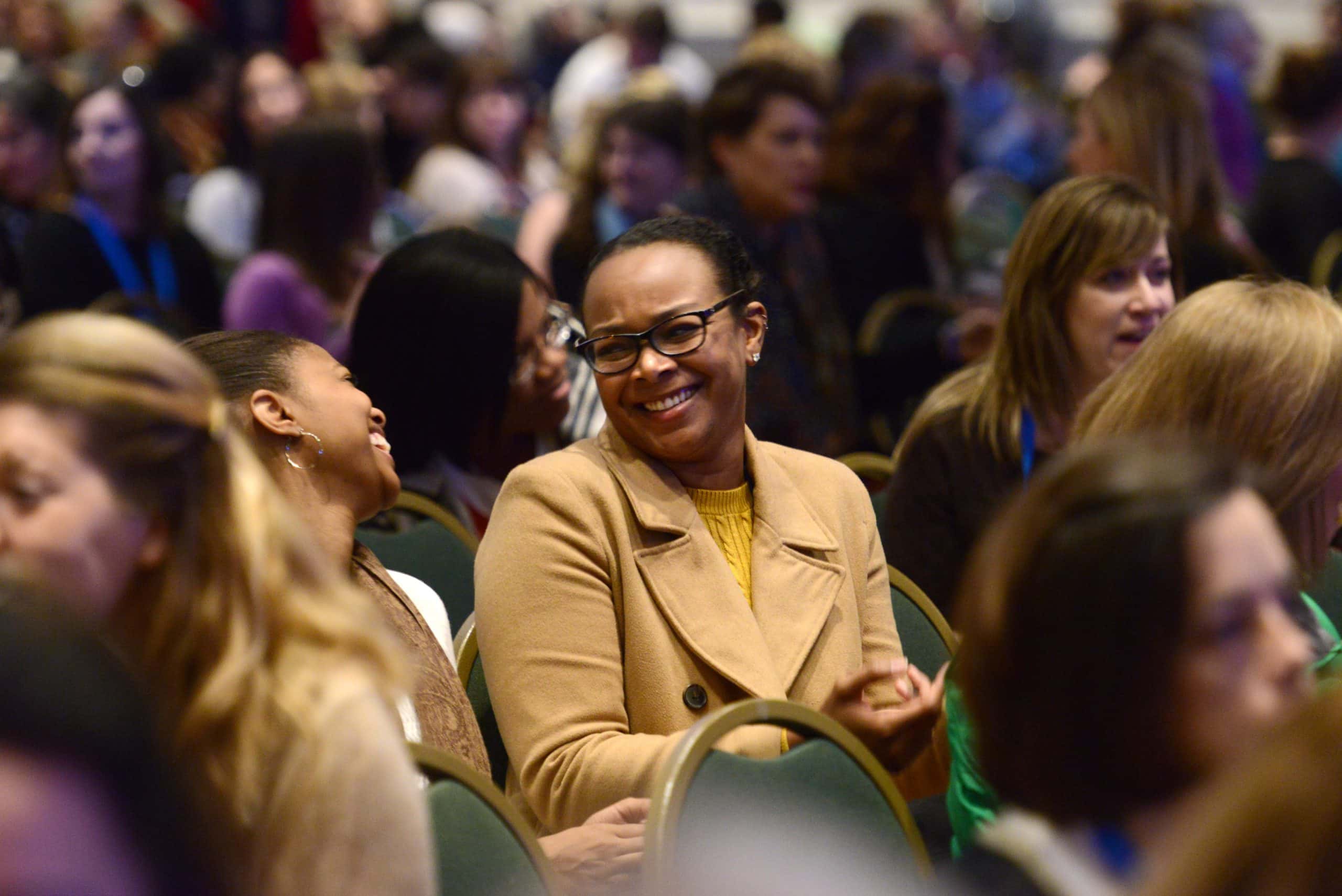 Early childhood professionals are crucial to the development of our babies and toddlers. ZERO TO THREE is committed to the professional development of early childhood educators and caregivers everywhere. 
Thousands of your peers rely on ZERO TO THREE for professional resources, including access to major events, programs, and journals. We're here to support you as you support our nation's future. 
"

ZERO TO THREE is very inspirational in reminding me that I'm not alone, my team is not alone, our city is not alone, but we are in a group of international people that help inspire us and keep us honest and help us in our pursuit of helping families." –

Audra Miller, MS, LPC, IECMH-E

®
"

This is someone's heart they are dropping off to us, and they are expecting us to care for that child as if they were our own. It's completely changed the way I view my job and the children in my field." –

Masele Navarro, Education Coordinator
"

It really helps practitioners and professionals engage in conversations with policymakers and power brokers around 'What about the baby,' 'What about the families,' and 'How can we serve them better." –

Brandy Fox, LCSW, IECMH-E

®
Become a ZERO TO THREE member today.
Since YEAR, we've brought together early childhood professionals from across the world to challenge themselves, explore the latest research, discuss trends and move the early childhood field forward, together.
"

The struggle is real to choose between sessions!" –

Michelle Brannon, Conference Attendee
"

This was just what I needed to reestablish my motivation in moving forward with this work." –

Molly Kenney, Conference Attendee
"It's those opportunities to connect with professionals from other states doing really parallel work that make this conference so worth attending." –

Sharon Shadwell, LMHC
Don't miss the next LEARN Conference.
From virtual events to in-depth training cohorts, our expert faculty  educates professionals in direct service across all early childhood settings and disciplines—from state and national organizations and agencies, higher education, public and private early childhood organizations, early childhood education programs (classroom- and home-based, including Head Start/Early Head Start), as well as home visiting.
"The content was comprehensive and engaging, and made me more mindful of how my cultural biases affect my practice. In the future, I will strive to increase self-awareness." –

Kathleen, Adult Educator, Ohio, 11-20 years of experience
"Thank you for making the session so interesting, engaging, and fun. The information shared with the group was vital to enhancing their knowledge of infant and toddler development. The outline of the content nicely explained the science, while identifying and confirming key concepts and effective practices." –

The Growing Brain Basics Webinar Attendee
"I felt like the learning management system was very well organized and provided very helpful videos and reflection opportunities. The in-person engagement was also very positive and engaging. The training facilitators were very caring, knowledgeable, and welcoming. It was great to be trained by the actual authors of the Critical Competencies [curriculum]." –

Brooke, Trainer, Arizona, 6-10 years of experience
"Clear instruction, meaningful insights, and responsive wrapping of questions and comments helped my perception of each day's discussion. I was left wanting MORE, which is always a good sign!" –

Andrea, Trainer, Indiana, 30+ years of experience
Get Updates About Upcoming Trainings and Events
Whether you're looking to further develop your skills in diagnosing and treating early childhood mental health disorders or improve your effectiveness as a coach, our evidence-based training programs will help you meet your career goals. Sign up to receive the latest from our Professional Development team.
Next Up